Last Updated on April 28, 2023 by Victor A
One of the many appeals of square body SUVs is the nostalgia these cars emanate. It reminds us of a time where almost every SUV had a boxy shape, and they were made to tackle the most intense off-roading conditions.
But as cars got more modern, automakers started to make the SUVs more focused on city and driveway driving, which meant taking care of aerodynamics, lowering the ground clearance, and making them less sturdy, which resulted in more rounded-looking SUVs.
However, some brands realized that many customers seek old-school looks, and are willing to drive a car that might not be the most comfortable but can go off-roading without much problem.
And this is where the following list fits. These are the Top five square body SUVs you can find today.
5-) Suzuki Jimny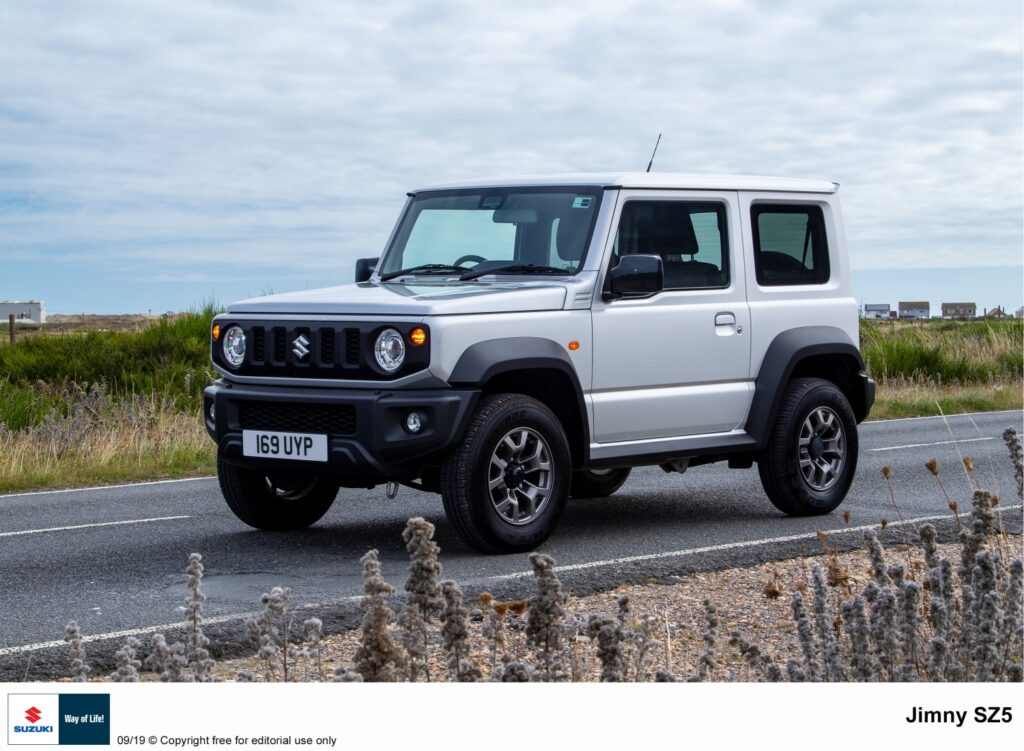 For those people who want a small, light, and affordable SUV that doesn't compromise on off-roading capabilities, the Suzuki Jimny is a clear candidate.
It's one of the few cars that have stayed true to itself since its first iteration came out, in 1970. As its design has evolved while maintaining its charisma, it even kept its 4×4 system.
The downside? Due to emission restrictions, the Jimny is not offered in the US and Europe. However, the Japanese brand has plans on improving the engine to meet European regulations and it might be possible that a US version will be offered.
4-) Jeep Wrangler
One of the main appeals of the Jeep Wrangler is its design elements, which over the years hadn't changed a lot. The Wrangler is considered one of the most famous American SUVs you can find.
The Wrangler has a huge fanbase, where its owners are passionate about the car. Its rugged looks, versatility, and enormous amounts of options, like color choices, make it one of the best SUVs you can find at its price range.
But not everything is great about the Wrangler, one of its main issues is the lack of technology and its interior design. While many don't want the Wrangler to change, a wide majority want it to modernize itself.
3-) Ford Bronco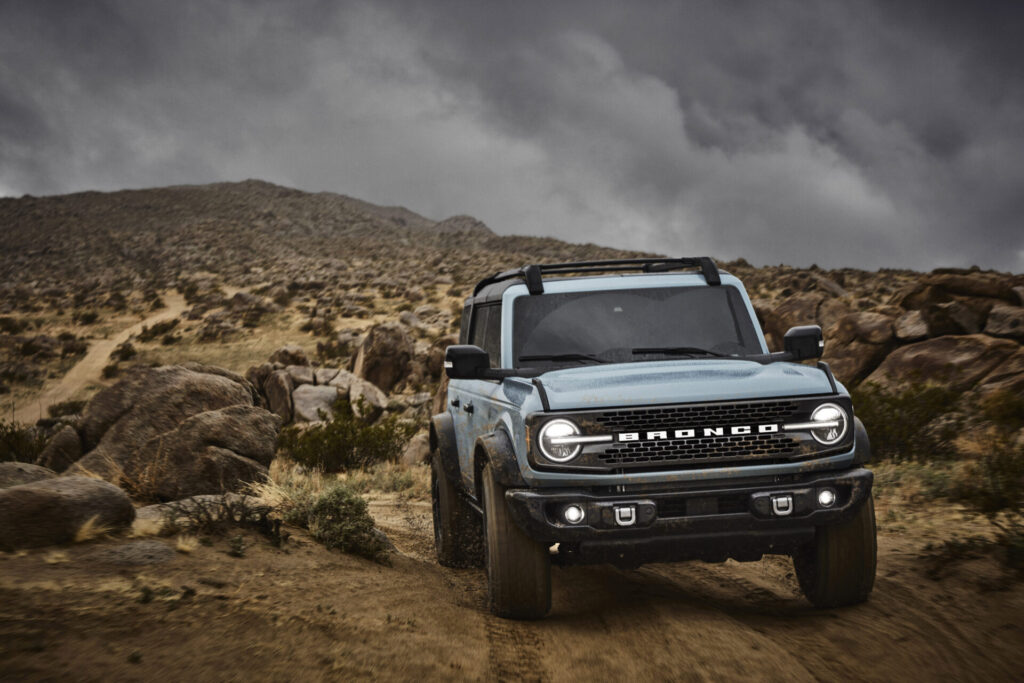 When the 2021 Ford Bronco was announced the car industry was in shock, as not many thought that Ford would bring back the Bronco after a 25-year hiatus.
But the thing that surprised everyone the most wasn't its comeback, it was how well thought off it is. It has a design that is hard to dislike, it's filled with technology, it comes with a huge array of options, and most importantly is fairly priced.
That resulted in a huge demand, where Ford is having problems supplying all the Broncos.
As many know, the Bronco is a direct competitor of the Jeep Wrangler, it took most of the characteristics of the Wrangler and improved upon them, and they are almost identically priced.
2-) Land Rover Defender
The Defender has always been Land Rover's most iconic model, well known for how well it performs off-road, and for its iconic design.
Land Rover refused to restyle the car for a long time, and that lead to problems regarding safety and emission regulations. Their main problem was the classic defender style was widely loved, and they couldn't risk upsetting their most loyal customers.
But as time went by, they didn't have a choice, and they redesigned the Defender and gave it a modernized look, which has been acclaimed by its most loyal fans and people who never took notice of the old ones.
The new Defender holds many design elements from the past models, but doesn't shy away from modernizing many important aspects.
The only downside is that the Defender is facing reliability issues, but that's something that the brand has struggled with for many years in its models. Hopefully, they will solve this soon. It's also an expensive car, as the Defender serves as a flagship model for the Land Rover's lineup.
1-) Mercedes-Benz Class G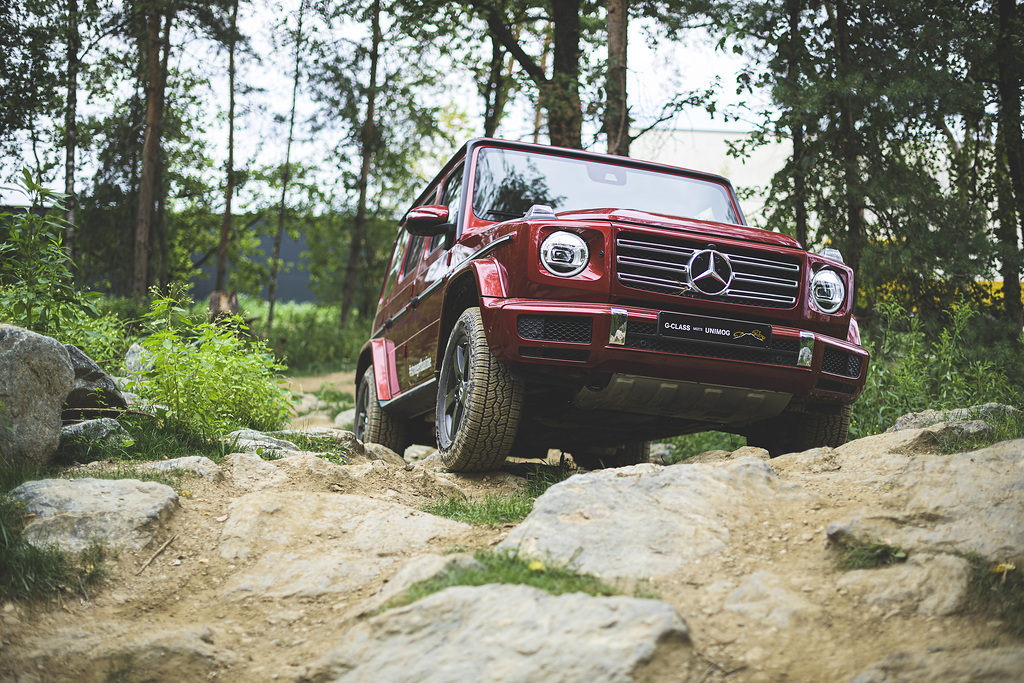 When it comes to boxy SUVs there's a car that more-often-than-not comes to mind, the Mercedes G Wagon, a car that it's loved and desired by many around the world.
It's the most luxurious SUV on the list, and as you can imagine, the most expensive one.
The G Wagon is known for its road presence, how well it can do off-roading while still being a comfortable ride for the road, and more importantly, its symbolism, the G Class is a status symbol.
Design-wise, many consider the Mercedes G Class best-looking square SUV, and if you stepped into the interior, you'll also find one of the best-looking interiors in its segment.
It's packed with technology, available options, and different versions. When it comes to square body SUVs the G-Class is the one who currently reigns this class.
Source: Land Rover, Jeep, Suzuki, Mercedes, Ford